5.8 MWe Mobile Gas Turbine Generator Package
Mobile Genset
OnPower, Inc.'s unique, industry leading mobile package provides a rugged, low-maintenance option with high efficiency and performance. The unit can be run on gas or liquid fuel and is also available with a duel fuel option that can be run in remote locations for applications such as emergency services and cogeneration.

OnPower, Inc. is the sole owner of this mobile package design.
Standard Unit
The standard unit incorporates innovative internal noise abatement measures that fit into the over-the-highway unit that is operation ready on site arrival.

Additional noise abatement accessories can be provided to reduce emissions at all frequencies including the important low-frequency C-weighted sound level.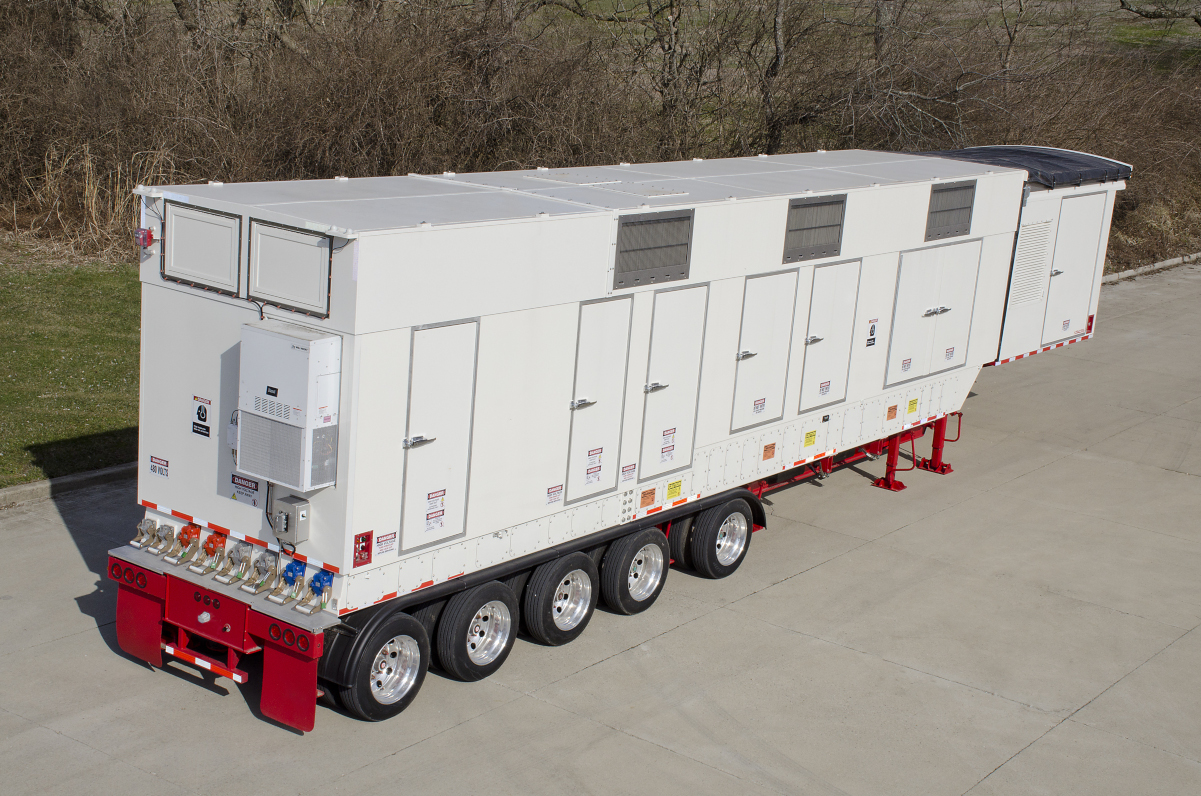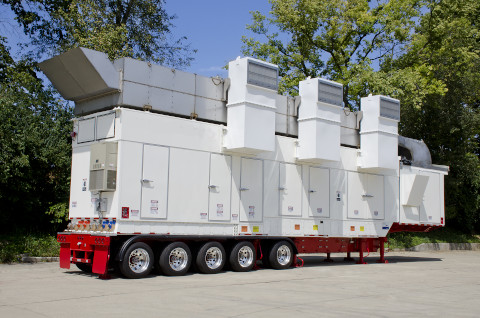 Unit with Noise Abatement
The noise-abatement design drops the near-field levels to 81.3 dBA average at 3 feet [1m] and far-field levels to 51 dBA at 350 feet [107m].

The entire noise abatement design can be installed in less than 4 hours.

Gallery - Click for Larger Images